HELLO FRIDAY!!!! It's been a busy week! I had a different post planned but I'm just not feeling it so you get my High Five for the week!

1. RealLifeonReagan.blogspot.com has reached OVER 1,000 page views!!!! Thank You, Thank You, Thank You for continuing to check things out around here and show me so much love!! I have so many ideas rattling around in my head and in the blog section of my Family Binder. I really wish I had a few clones so I could manage to be in a million places at once but that's not quite possible so I'm trying my hardest to juggle everything. All the page views, comments and follows are my motivation to keep moving forward though so keep checking back to see what's up and let me know what you think.

2. Thrift Shopping aka Treasure Hunting- Checked out two different thrift stores today! Found some dressers I didn't buy but might go back and snag to use in my master bedroom as nightstands. Found a bench that I'm debating for the entryway. I totally should have bought it now that I'm thinking about it again. If it's still there this weekend when I have a chance to go back, I'll know it's meant to be. The best deal was at the base thrift shop though! I found a girls coat in new condition for my first grader! And I found a pair of Crazy 8 jeans in great condition that should fit her! They have adjustable waist which is a must for my skinny, long legged child! I also found two books that my son should enjoy reading. Paid a whole big $4.50 for it all!!!


Cute coat, huh?

3. Hubby bought two tickets to Mockingjay Part 1 last week without me ever knowing and I'm signing the kids up for parent's night out at the Y! DATE NIGHT in 7 days!!! I'm so excited!!! I love my kids but it sure is nice to go out without them occasionally!

4. Leave chit has been submitted! Ten days off at Christmastime is in my Sailor's sights! Still trying to figure out the travel plans but I think we are headed home for the holidays!! My sister and her husband already have their tickets and it'll be the first time since their wedding (over 2 years ago) that we'll all be there together again! Fingers crossed we can work it all out!

5. This happened.... Girl Scouts posed for Yokohama Statue reunited 52 years later! How totally awesome! I stood in front of that statue a few times taking pictures with different groups! It's so awesome to see the two countries come together and make new memories by bonding over old memories. Here's a pic from 2012 of L by the statue.



Linked up here!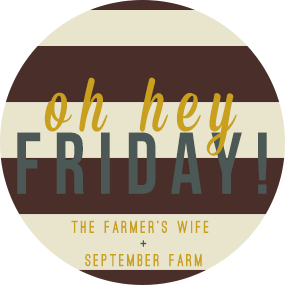 Labels: Blogging, Girl Scouts, High Five Friday, I'm married to a Sailor, Japan, Treasure Hunting Finds